TRAINING GIFT VOUCHERS 
Why not give a gift voucher for that next special occassion.
You decide the value.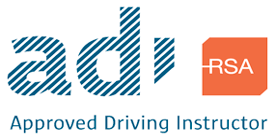 RSA ADI Permit No. 35536
Categories AM, A1, A2, A & B 
For EDT, IBT, Pretests & Advanced driving
e-mail: am.training@yahoo.ie
phone: 086 8043183
Skype user name: ayres.motorcycle.training
CALL Kevin for 
from €500 for AM/A1
group rate
(A2 & A category min. group rate €570 - 2:1) 
We at AMTRAINING are dedicated to your safe enjoyment of motorcycling.
Our rider training courses range from BASIC through to PRETEST, INTERMEDIATE and on to ADVANCED. We have access to a fleet of school Motorbikes at all our locations. This means you can learn before you buy.
Our courses use bike-to-bike radios as standard.

Our instructors are all fully qualified RSA ADI and  advanced instructors are very experienced and Qualified.

We will be able to supply the new IBT at various locations throughout the North East.
Bikes & Personal Protective Equipment
(PPE) supplied if required
for Special Offers call
Kevin Ayres ADI
086 8043183 between 8pm & 10pm each weekday
special offers apply to minimum bookings of 3 hours
(the booking deposit required to confirm booking is none refundable if training is cancelled within 5 days of training period or if student does not turn up for training) usually 50% of total.
Motorcycle Licence Legislation:
Category A2 Learner Permit holders are entitled to drive motorcycles with:
an engine power output between 25&35kW or less, or
a power/weight ratio of 0.2kW/kg or less.
And a minimum capacity of 395cc
The restriction applies for as long as you hold a licence for this category but after the first two years of having the full category A2 licence you may upgrade to a Full A licence by just completing the Module 5 of the IBT on a category A bike and no need to do another driving test.
It is your responsibility to check the power of the motorcycle. If you are in any doubt, consult with the dealer/manufacturer or the rsa website www.rsa.ie
 Old system now obsolete:
Cat-
egory
Vehicle
Mini-
mum
Age

 

   A

Motorcycles - with or without a side-car. There are restrictions on this category of licence. The min power output in excess of 50 kW a minimum weight of 180 kg and minimum capacity of 595cc.

Can be obtained via Direct Access at 24 yrs of Age without having to complete Category A2

  20

 

  A1
Motorcycles with:

an engine capacity of 125cc or less, and a power rating of 11kW or less

  16
 
  M  

Mopeds with a maximum design speed of 45km/h

or less with:

an engine capacity of 50cc or less.

 16 
Search Engine Optimization and SEO Tools